Every element of our business is driven by our fewer, better ethos, and our materials are no exception.
Our goal is to continue discovering and developing fabrics that are long-lasting, super comfortable, and have the lowest impact on our planet. When sourcing fabrics, we focus on sustainable, and long-lasting fabrics such as recycled, regenerated, biodegradable and bio-based fibers, renewable fabric manufacturing, eco-friendly dyeing and finishing, and innovative performance properties.
We carefully source materials that are made from sustainable fibers, such as organic cotton, recycled polyester, and Tencel. We also use materials that are certified by organizations such as the Global Organic Textile Standard (GOTS) and the Forest Stewardship Council (FSC) to ensure that they meet strict environmental and social standards.
Explore our preferred Fabrics, and packaging below.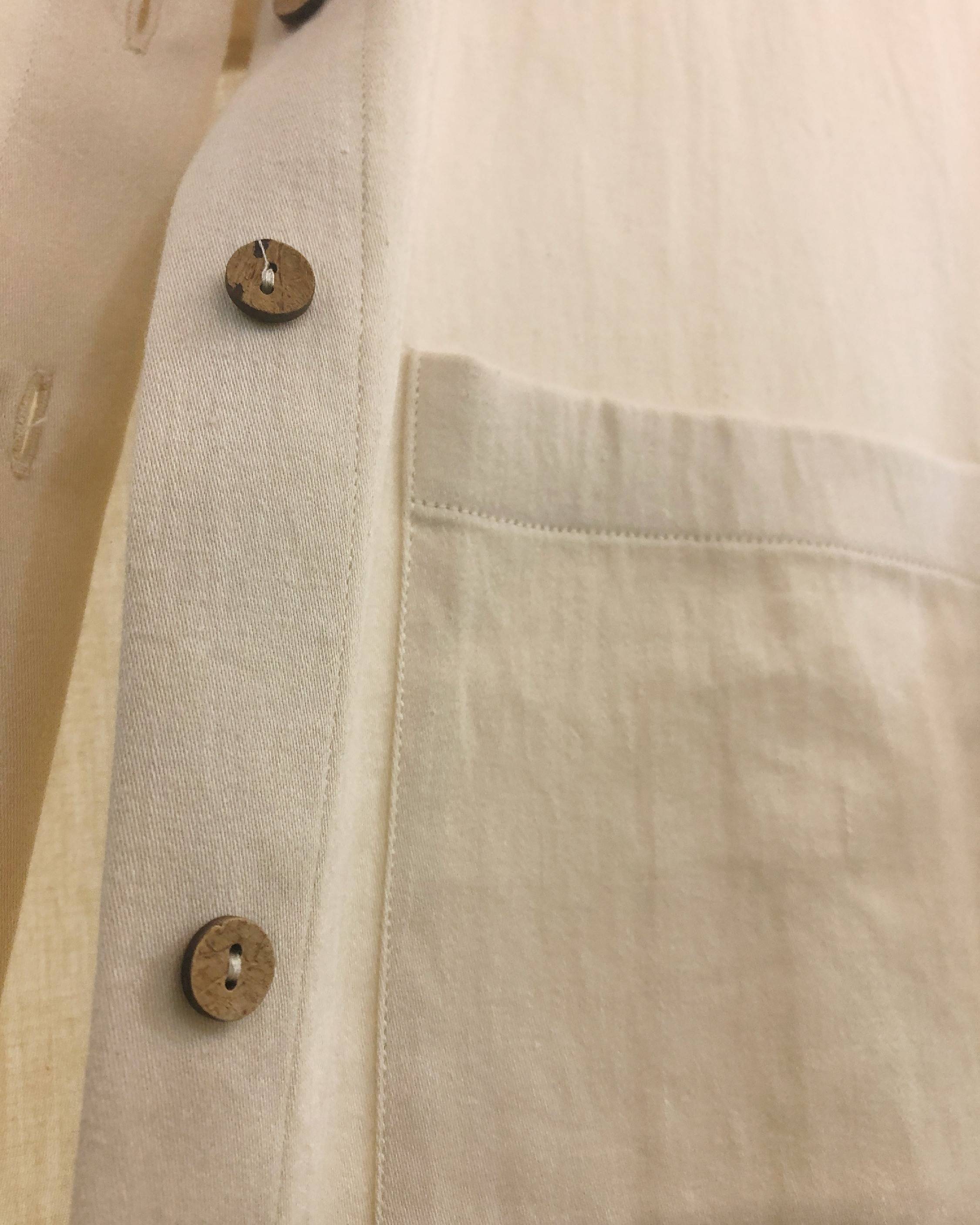 Lightweight, breathable, soft.
Organic Cotton uses 87% less water than conventionally grown cotton and emits 45% less greenhouse gases. Grown without toxic pesticides, fertilizers, or GMOs—all of which are proven to harm the environment, farmers, and producers—organic cotton is a healthier, more eco-conscious alternative to non-organic textile materials.
Organic cotton remains at the centre of our collection. and by using Organic Cotton, we keep the people we work with and the products we sell safe.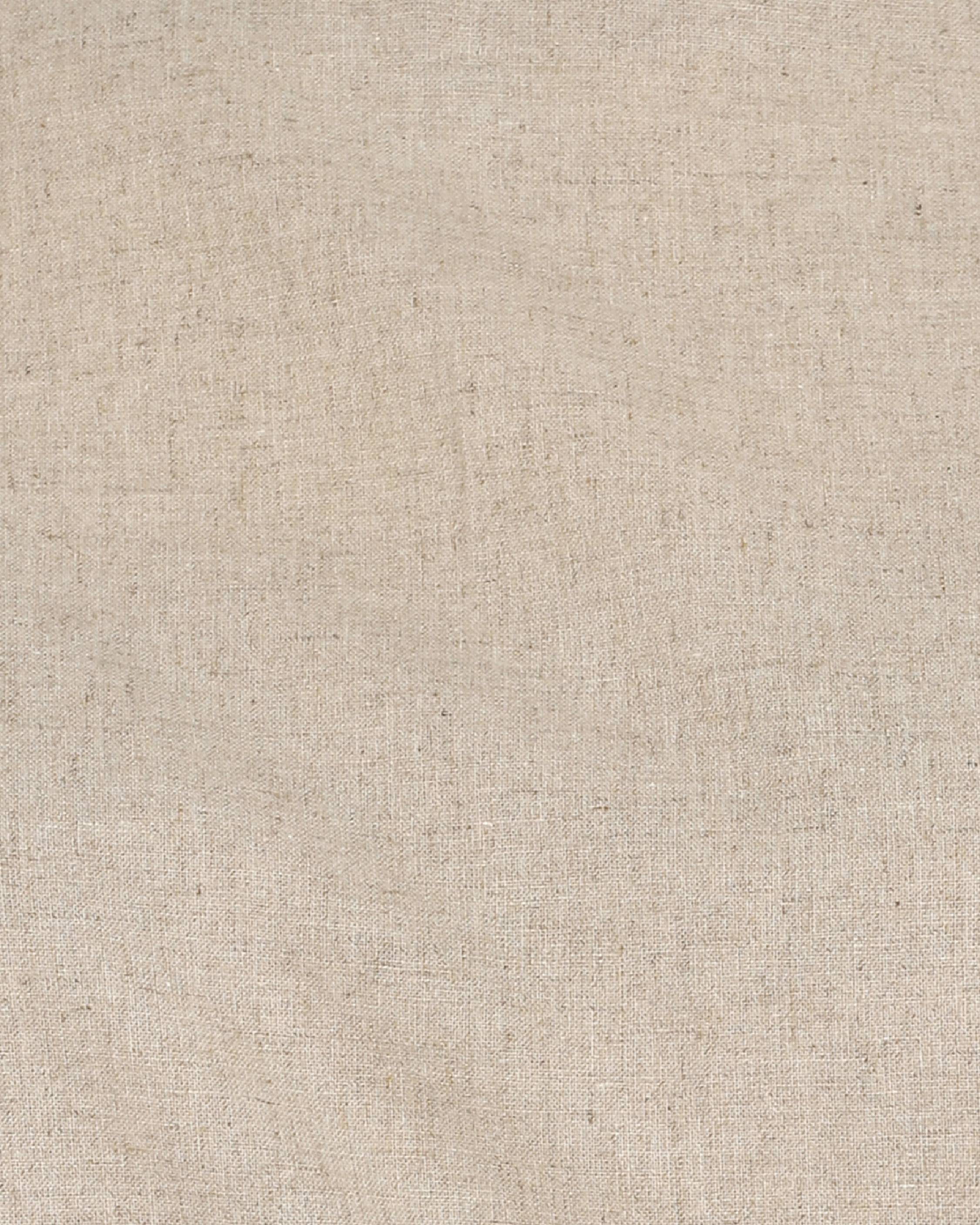 Breathable and better for the environment.
One of the most luxurious fabrics in our range is cool, breathable linen. Our linen is produced in India from natural flax, hand spun using tradition sustainable techniques.
Producing Linen uses less water than both conventional and organic cotton. It also uses less pesticides and promotes more fertile soils. It's actually one of the oldest fibers used to make clothing. And for good reason. The flax that it is made from is more breathable and stronger than cotton fibers.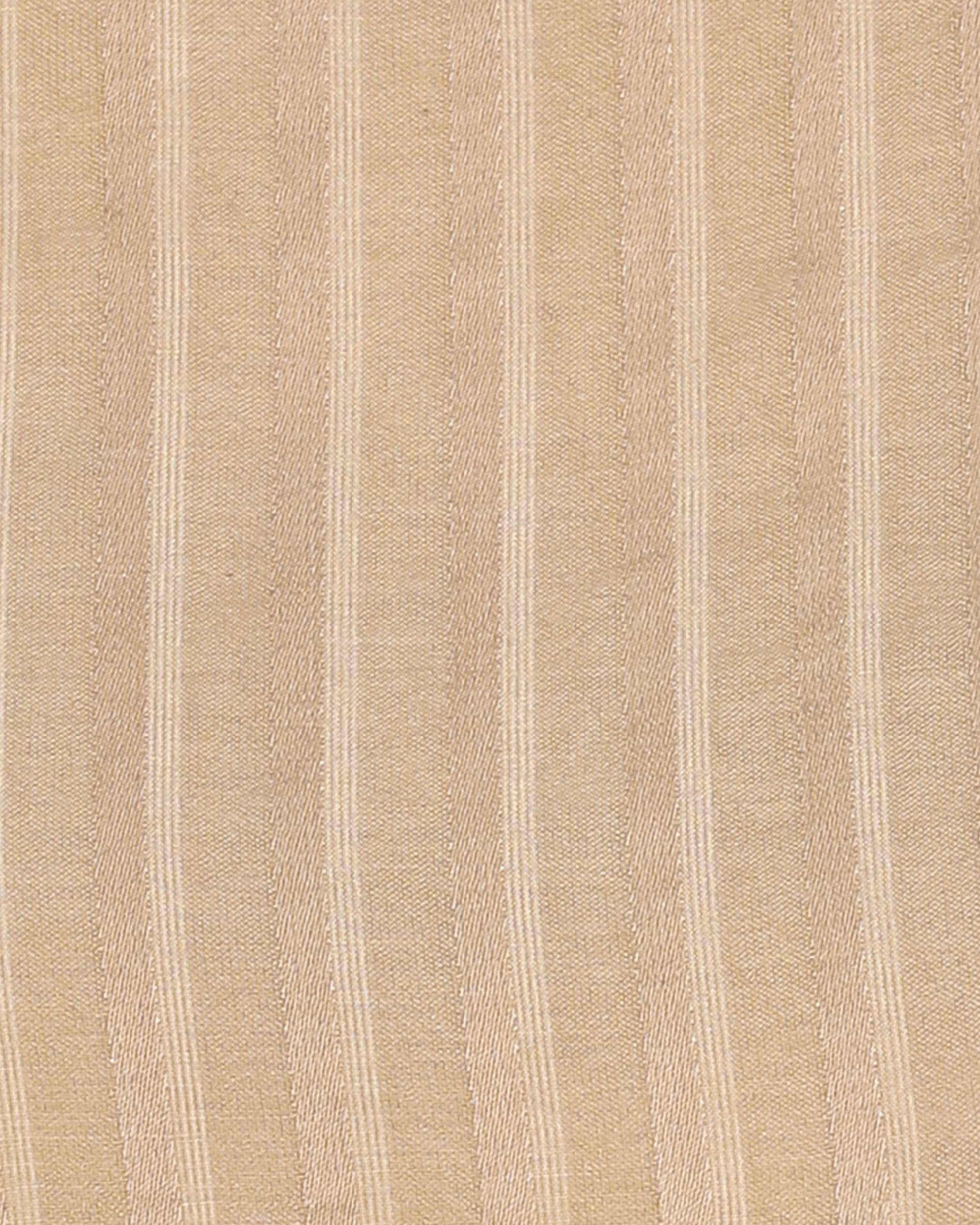 UV-resistant, and highly antimicrobial.
Soybean protein fiber (SPF) is praised as a naturally comfortable and green fiber of the new century. Produced using soy protein derived from the hulls of soybeans, this intriguing textile takes a waste product and transforms it into a usable textile with minimal use of toxic chemicals and limited processing.
SPF give tremendous changes in pio pushes of clothes in view of smoothness Luster comfort absorbency, strength,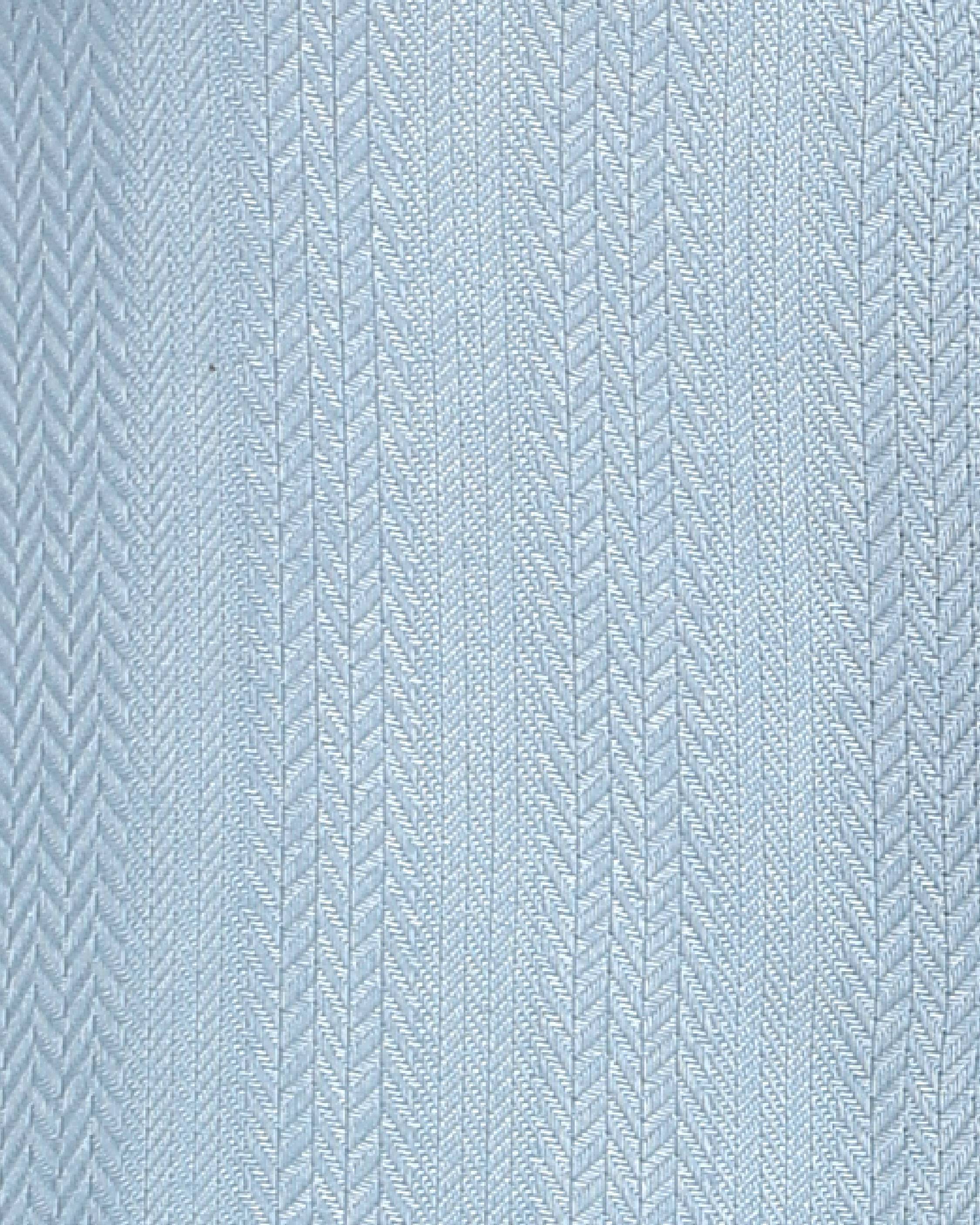 Delightful lustre, and moisture regain
Our sugarcane is sourced from India and relies on rainwater to thrive (not traditional irrigation). It's a fully-renewable, bio-based resource that grows quickly and have significantly lower environmental footprint as compared to any other fossil-fuel-derived product.
Sugarcane and its by-products contain essential amino acids and enzymes necessary to fuel and rejuvenate our bodies.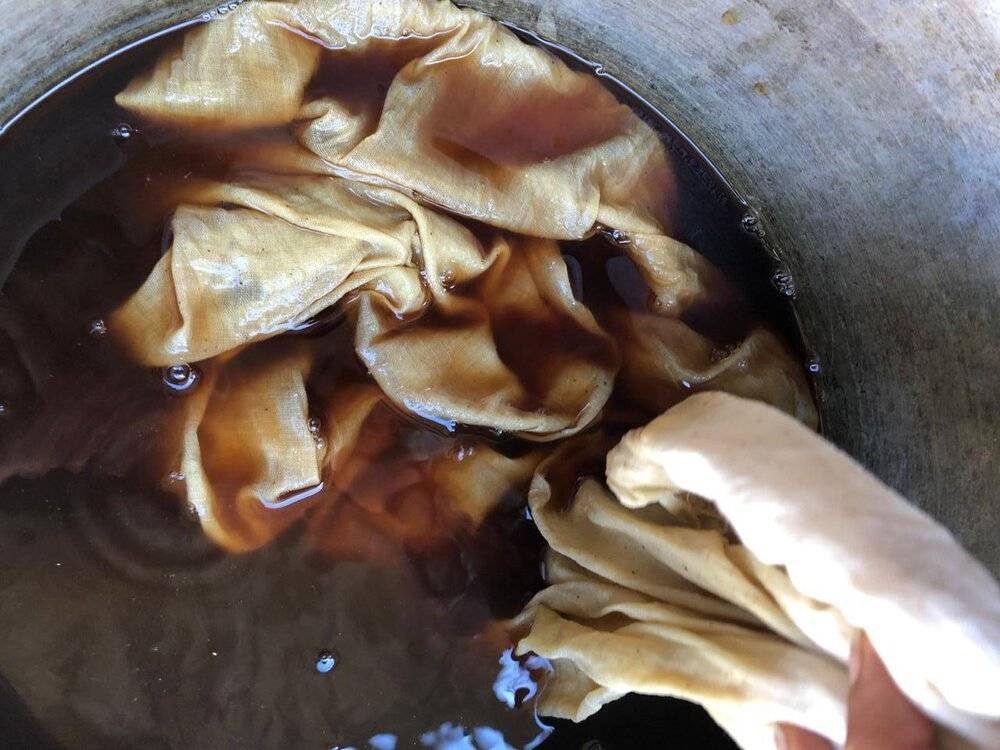 Easy Biodegradable, and low environmental impact.
India's rich natural resources used in textiles are unrivalled. Working with a local family business in India with extensive experience in plant dyeing methods further highlights our commitment to traditional craftsmanship and supporting local communities.
We use natural, organic and skin kind dyes to make our products. These are traditionally extracted from organic and mineral sources –plant matter as well as the earth , such as madder, indigo and lac etc.
Our commitment to sustainable materials doesn't end with our clothing. At our brand, we are also committed to prioritize energy efficiency, waste reduction, and responsible packaging. We believe that responsible packaging is an important part of our sustainability efforts, and we are always looking for innovative packaging solutions that reduce our environmental impact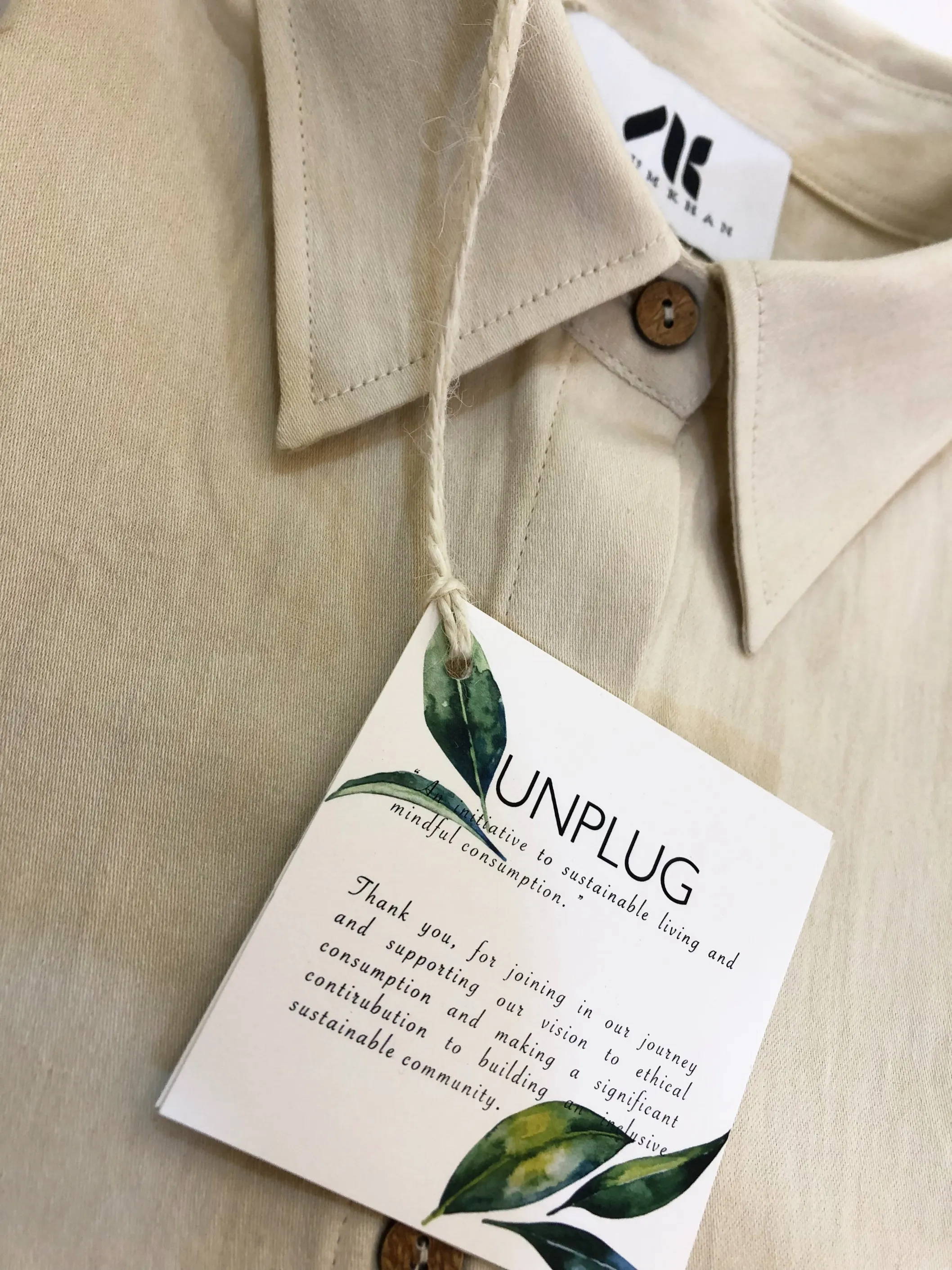 Our tags are made from recycled paper, and care Labels are made from recycled polyester, ready to be cut and sewn onto our clothes.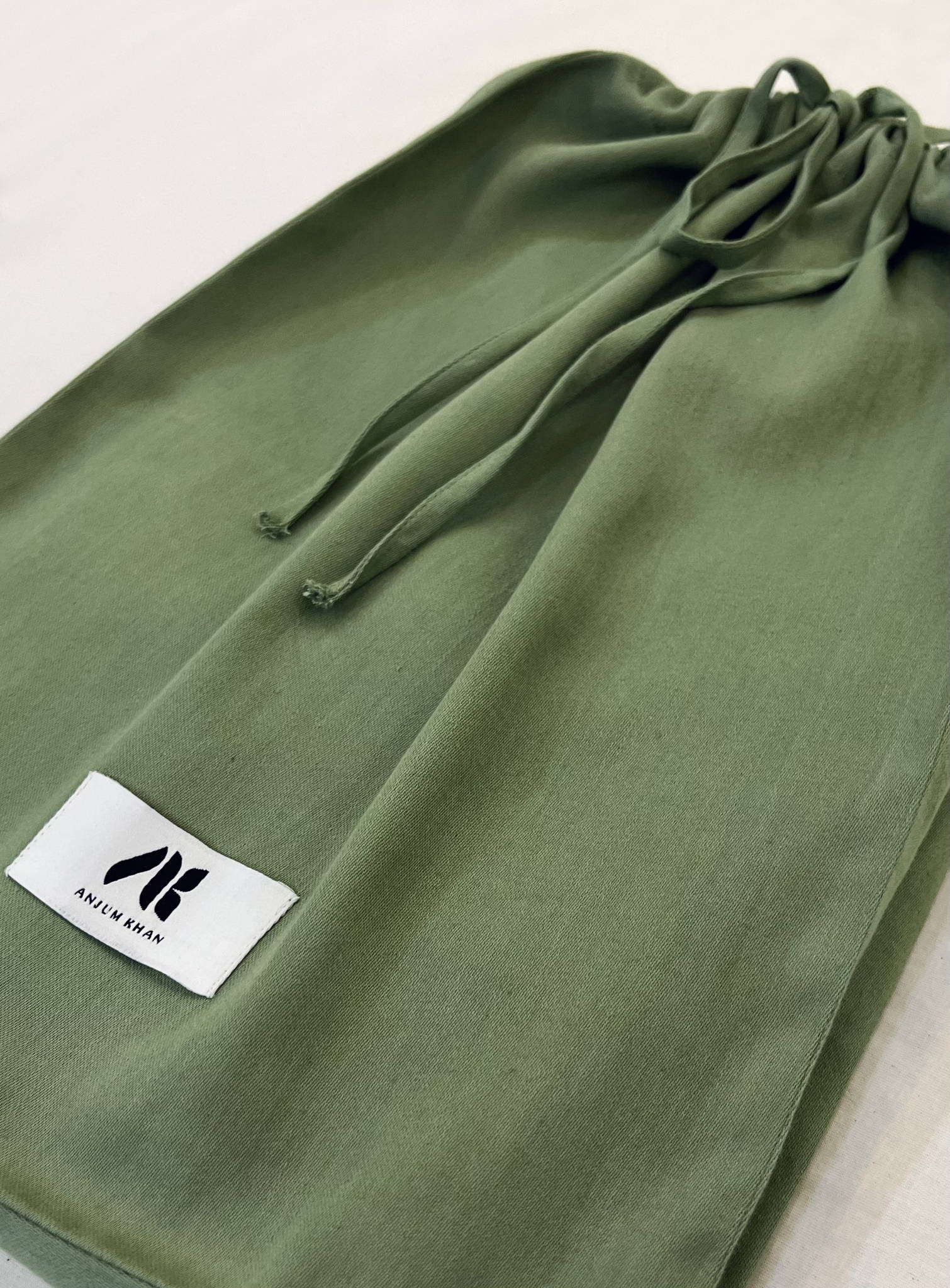 Our reusable cotton bags, used to pack every order.
We're committed to using environmentally-safe materials to transport all our pieces from their first to their final step. Our pieces are first wrapped in a reusable sustainably crafted bag from leftover organic materials and delivered to you in a reusable, 100% recycled poly mailer or bio-degradable paper box.