Sustainability at our core.
We apply sustainable practices at every stage of our process
At Anjum Khan, we see sustainability as a baseline. Your wellbeing, and that of the planet, are at the heart of everything we do.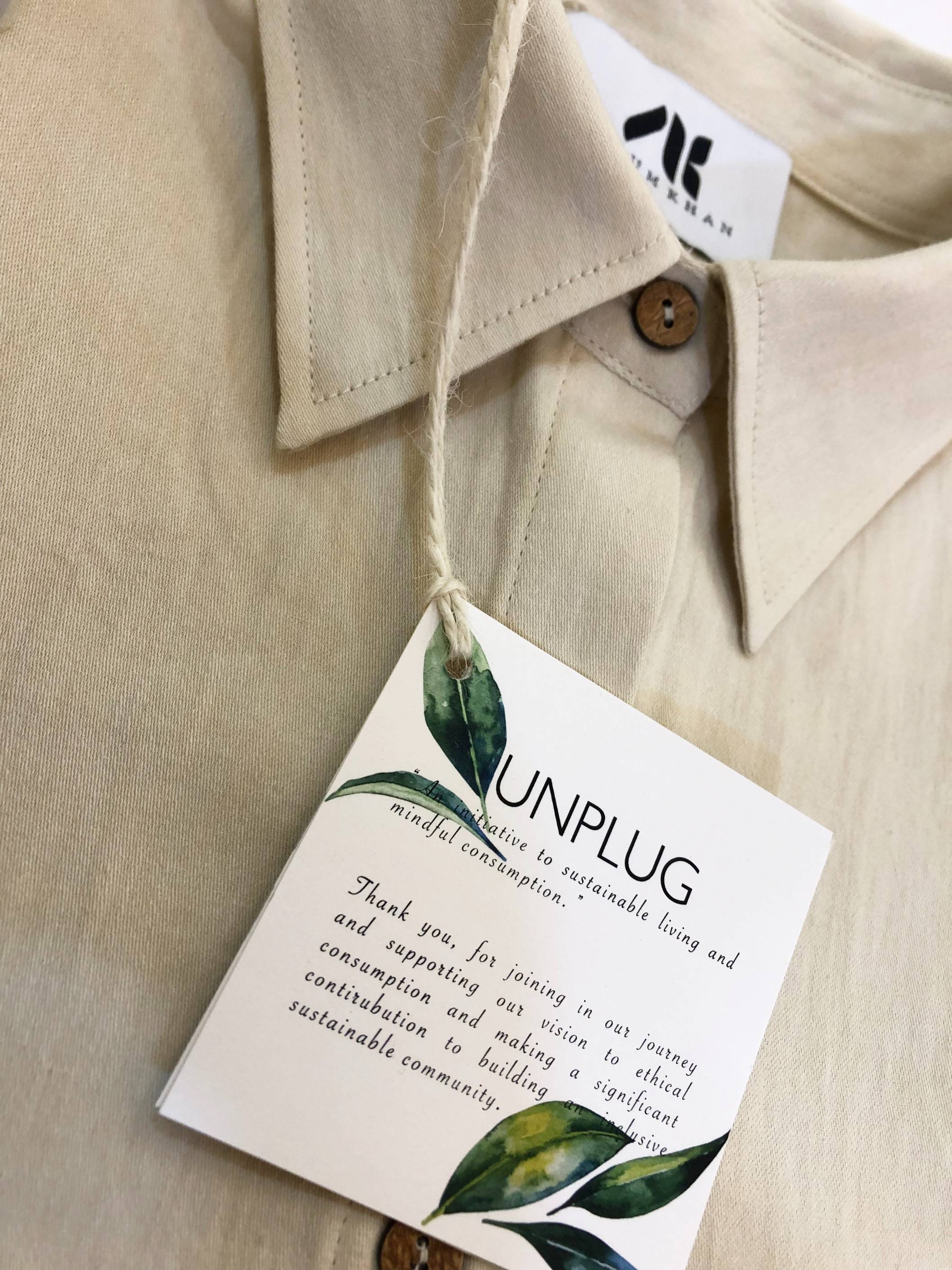 This begins at the first step—making pieces you really want to wear. We don't believe in replacing the content of our wardrobes every season. Instead, we strive to create comfortable, seasonless essentials that do more and last longer. As a result, many of our products have been sold out several times, demonstrating their value in your wardrobe.
This is just the start. There's a lot more to do—we're busy everyday working on more material innovations and impact initiatives.
Cleverly designed to wear on repeat
We are focused on creating pieces that offer long-lasting value to our customers. We believe that the true cost of a garment is not just the price tag, but also the environmental impact and the value it brings to your wardrobe.
We believe the future is flexible. So is your Anjum Khan. We use considered, optimized design to create pieces that can be worn in different ways, for different activities, and on repeat. Our goal is to maximize the cost per wear of each item, which is the price of a garment divided by the versatility and longevity of the piece.
While an average item of clothing is worn only 7 times before being thrown away, our aim is for you to become an outfit repeater: to wear and love our each piece over and over again. By creating pieces that are both stylish and functional, we hope to empower our customers to live their lives to the fullest while minimizing their environmental impact.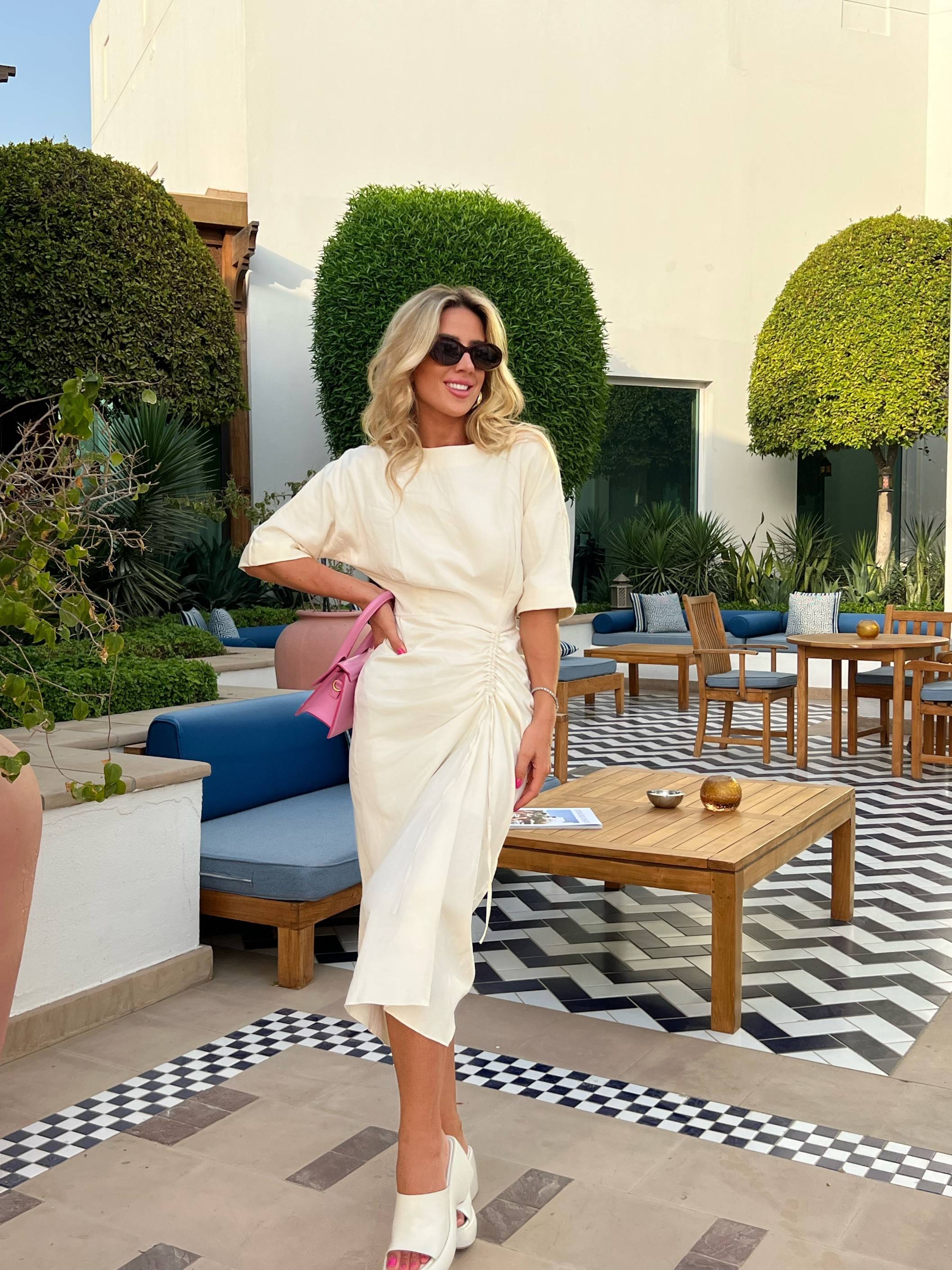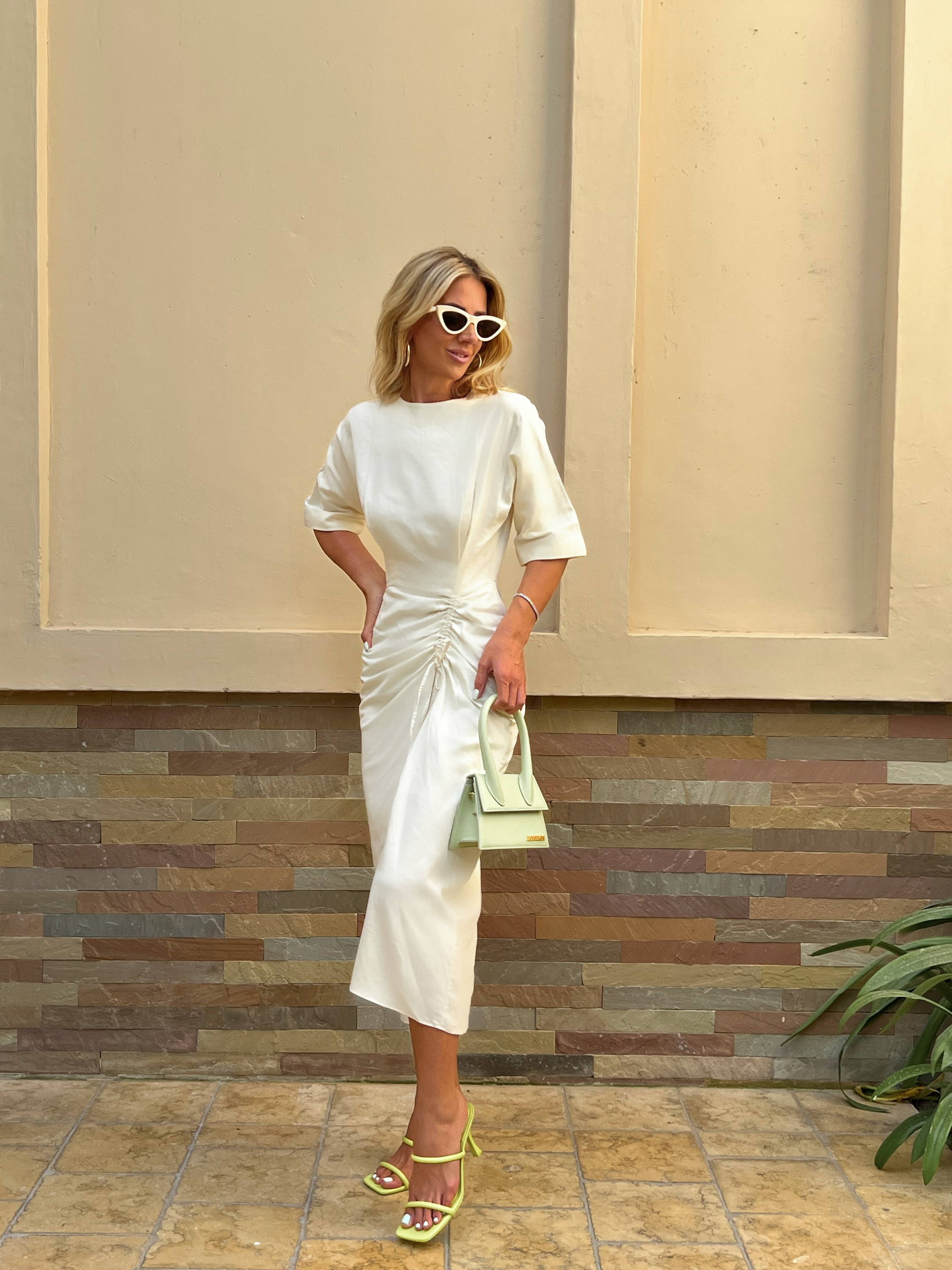 Committed to a better future for people and planet
We are committed to making better choices every day to minimize our social and environmental impact, and to do our part in building a better future. We are constantly asking what our industry can do better. We strive to be trailblazers that respect the path we walk on. We recognize that our first responsibility is to make our process transparent and impact visible, so that we can make more responsible choices (and you can too).
Our mission is to work towards a better future by closing the loop on our resource use, to take less from the planet and to keep materials in circulation. Our suppliers sign our Commitments to People and Planet, ensuring their care for ethics, environment and the well-being of their workers.
At our sustainable fashion brand, we take pride in the quality of our products. We believe that quality and durability are key to reducing waste and creating a more sustainable fashion industry. That's why we are meticulous about selecting our factories and mills. We personally visit and handpick every single one of our suppliers, ensuring that they meet our high standards for quality and sustainability. We believe that by investing in high-quality, durable products, we can reduce the need for frequent replacements and minimize our environmental impact. We also offer repair and recycling programs for our products, extending their lifespan and reducing waste even further.
Our suppliers are just as passionate as we are about creating high-quality, long-lasting products. They obsess over the small details, from checking every inch of fabric to completing wear and strength tests. They share our commitment to reducing waste and creating a more sustainable fashion industry.

Discovering our long-lasting, low impact fabrics and Responsible Packaging
Our goal is to continue discovering and developing fabrics that are long-lasting, super comfortable, and have the lowest impact on our planet. When sourcing fabrics, we focus on sustainable, and long-lasting fabrics such as recycled, regenerated, biodegradable and bio-based fibers, renewable fabric manufacturing, eco-friendly dyeing and finishing, and innovative performance properties.
We are early adopters of more sustainably-made fabrics, especially replacing virgin fibers with recycled ones at an equal or superior quality. In fact, 100% of our styles are made from organic cotton.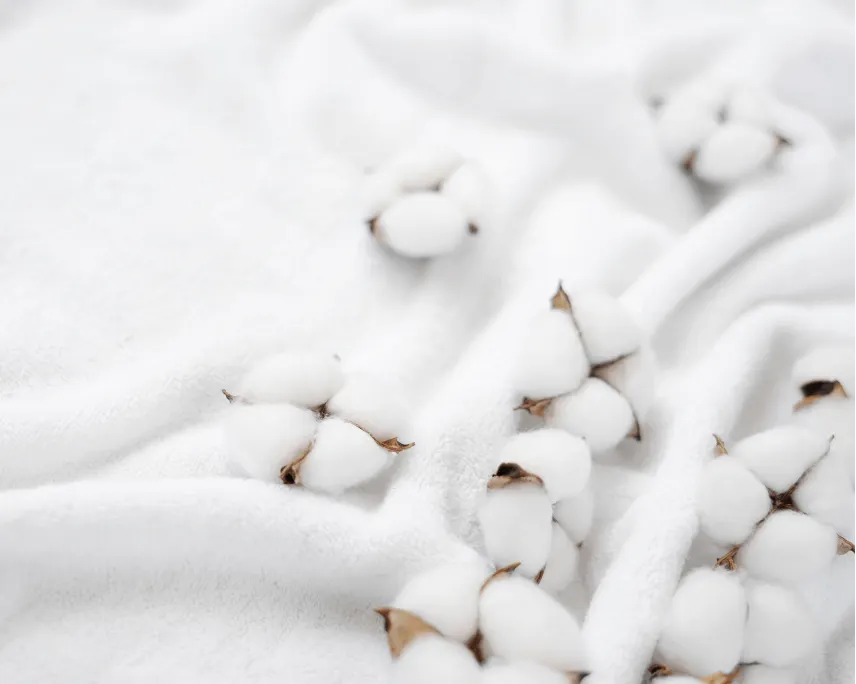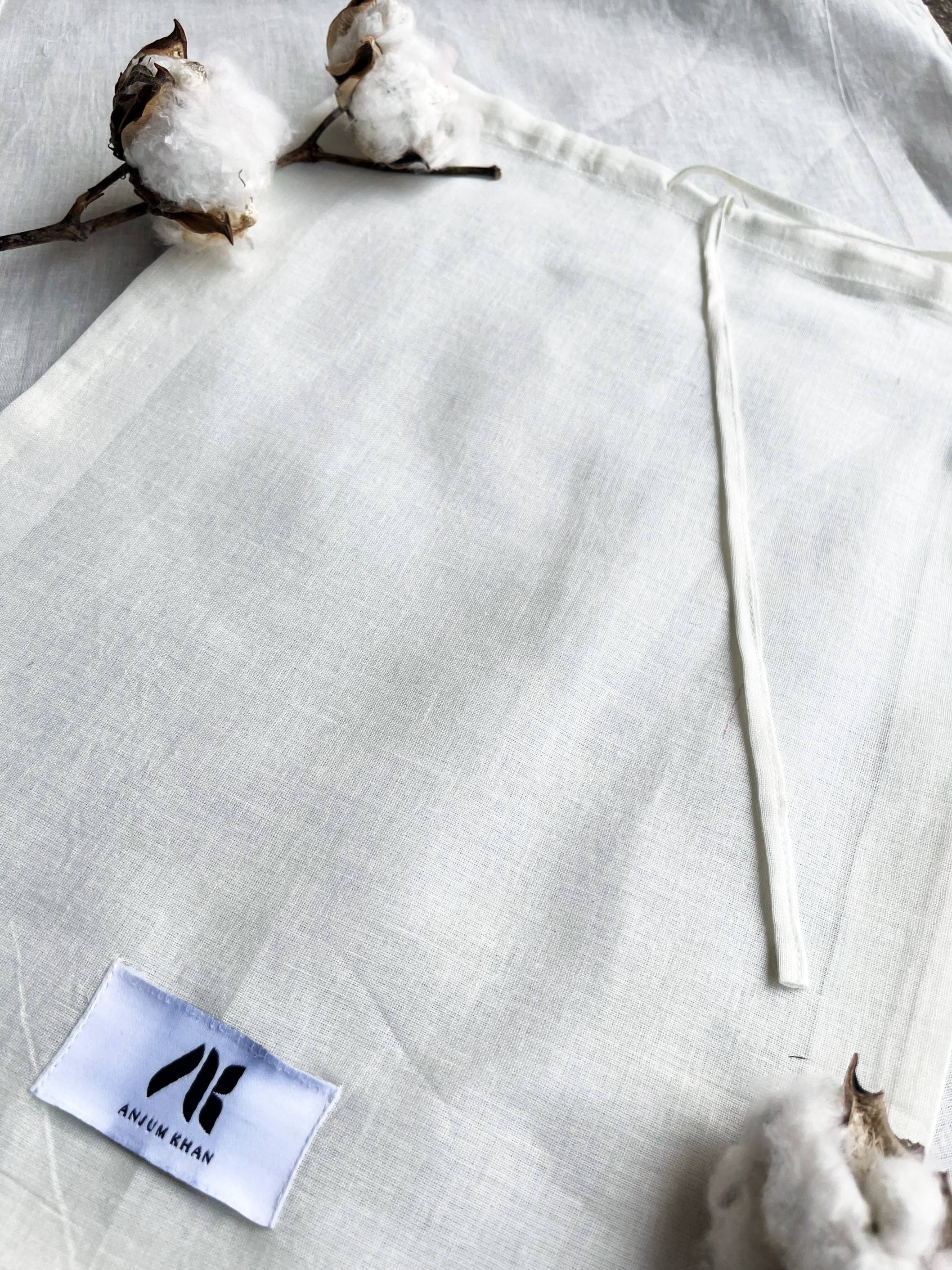 We carefully source materials that are made from sustainable fibers, such as organic cotton, recycled polyester, and Tencel. We also use materials that are certified by organizations such as the Global Organic Textile Standard (GOTS) and the Forest Stewardship Council (FSC) to ensure that they meet strict environmental and social standards.
Our commitment to sustainable materials doesn't end with our clothing. At our brand, we are also committed to prioritize energy efficiency, waste reduction, and responsible packaging. We believe that responsible packaging is an important part of our sustainability efforts, and we are always looking for innovative packaging solutions that reduce our environmental impact. For example, we have implemented a program to collect and reuse our hangers, reducing the amount of plastic waste generated by our packaging.
We believe in treating animals with respect and compassion. We are committed to never using materials that require the suffering or killing of animals. This partially drives our choice to use "technical fabrics" as the majority of our fabrics, which are vegan and any fabrics that do use animal products like merino wool are certified Non-mulesed and Responsible Wool Standard (RWS).
We are constantly ensuring that we are at the forefront of ethical, and are upholding these values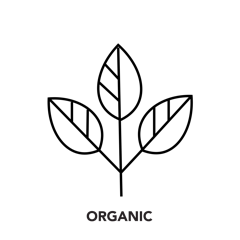 We use 100% Organic cotton, grown on organic feed without the use of hormones and antibiotic treatments.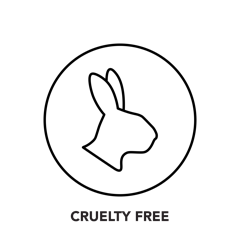 The products and constituent ingredients are 100% made without the use of animal products, including wool, silk, leather, or exotic skins.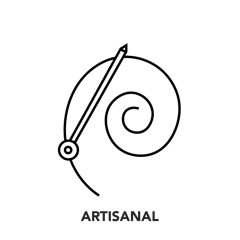 Our collections are entirely made in-house and/or by an artisan collective of fewer than 10 people.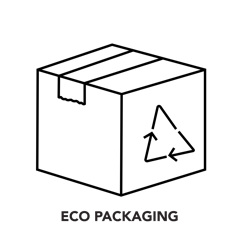 Packaged and delivered in compostable, recyclable, or biodegradable materials with a carbon neutral footprint.